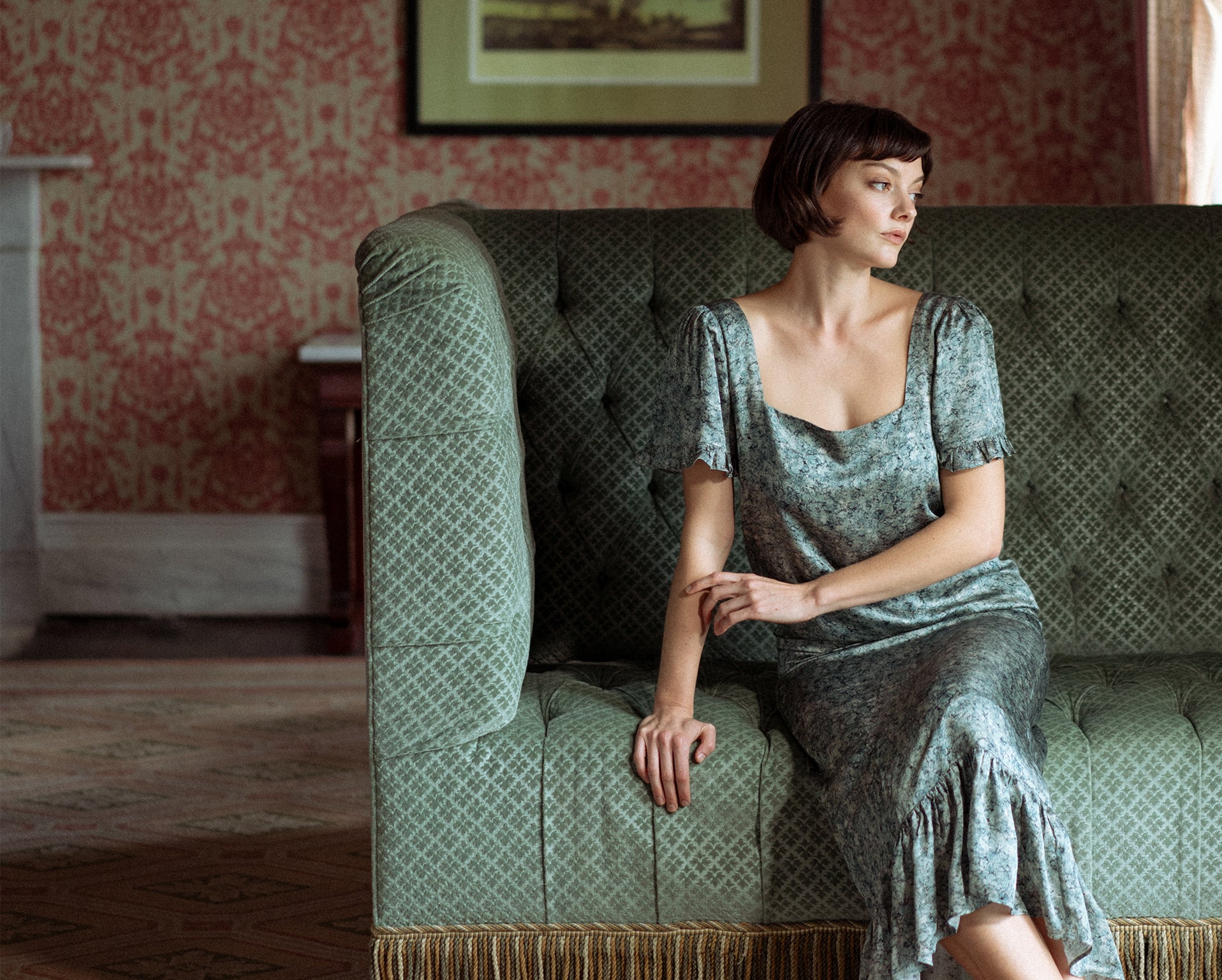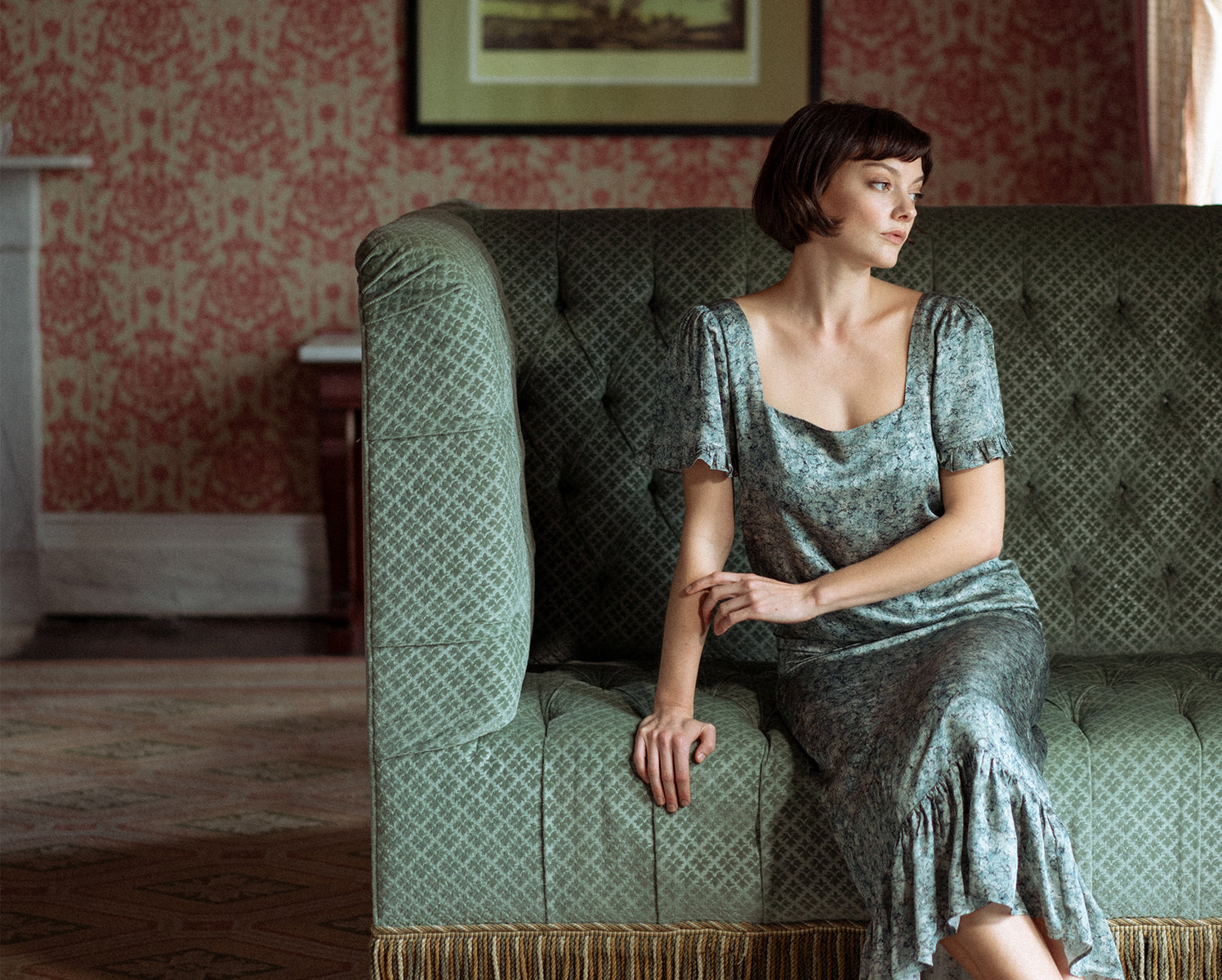 Holiday velvet Stockings
Silk Velvet Stockings, adorned with celestial elegance in hand-embroidered artistry. More than a festive embellishment, these stockings are created to become cherished heirlooms, adding a touch of enchantment to your hearth. Our silk velvet stockings are crafted to withstand the passage of time, transforming into cherished heirlooms that tell the story of your family's holiday traditions. Verdant Green and Beryl Blue hues, paired with hand-embroidered stars, create a scene of holiday enchantment that will be cherished for generations to come.
A tribute to the delicate transition
FROM AUTUMN TO WINTER

Interlude AW2023
A few of our favorite things...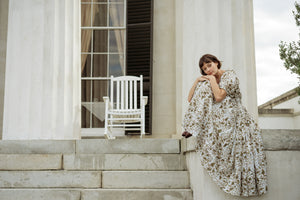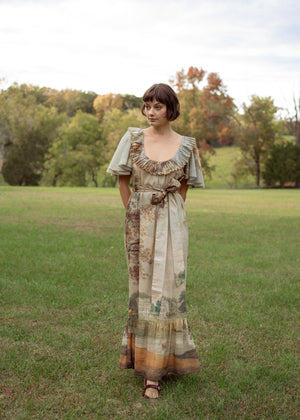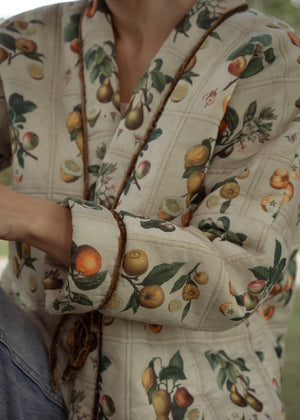 The Harvest Quilted Jacket
The Margot in Golden Vines
The Margot features a captivating print, a tribute to the delicate transition from autumn to winter. Gold-brown vines meander gracefully across the fabric, punctuated by the occasional floral accent.
For those who revel in daydreaming, outdoor explorations, and the simple pleasure of feeling ethereal, "The Margot" is your perfect frock. Whether you're strolling through the changing seasons or savoring quiet moments, this dress is designed to transport you into a world of grace and romance.